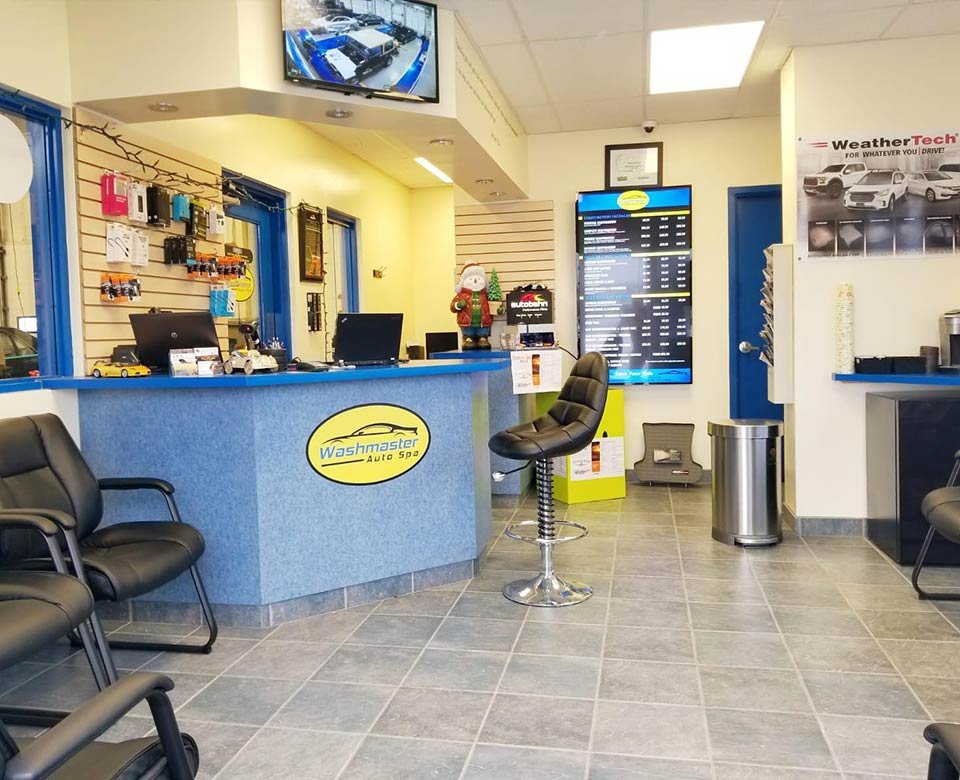 "Enjoy what you do, and you will never work a day in your life" – Unknown.
That exact quote was what drove the founders of Washmaster Auto Spa to create not only an incredible business model & facility but also something special where all car enthusiasts and true car lovers could connect and share experiences, ideas and the overall love for their vehicles at one great location. By combining love for cars with passion, dedication and over 22 years in the automotive industry Washmaster Auto Spa was born.
Every member of our team is connected through a shared dream and goal to make and grow our brand to be not only a trusted facility to handle all aesthetic car care needs, but a place where all car enthusiasts can connect and share a genuine passion for anything automotive. For us it's simple, take the time to educate your consumer, give them different options that fit their needs and budget, and build trust. By having this approach from day one before entering this business venture, our creative minds took over and our dreams and goals became even larger. Why not create a streamline of useful information through social media for every car owner whether you own a Ferrari or a Toyota? We build trust by over delivering on all of our services with a professional approach but look at the bigger picture and longevity of having a social outlet that can give helpful advice to car owners at the tip of their fingers or from the comfort of their homes.
It is our belief that by building a following on the back end through our blog and articles that we can connect with our consumers on a different level. Even the largest companies in the world bring on consultants for certain projects, we are your aesthetic car care consultants, and you can educate yourself for free through our outlets. That is what builds trust, that's what builds long lasting relationships with people, and that's what we want! People trust Jay Leno and the people he brings on board when it comes to learning more about a cool car including value, how it drives, a walk through of all the features it has to offer. We want to be the Jay Leno of aesthetic car care.
Being avid car enthusiasts, we understand the hardships that come with buying your first car or exotic and wanting to maintain it properly without harming it and costing more money. We aim to offer genuine advice and tips on the newest trends and technology in the detailing world including new products. Expert advice is something we guarantee from the start when speaking to any Washmaster technician regarding any questions or concerns you may have when it comes to your vehicle.
What Services Do We Offer?
Anything to do with aesthetic car care we offer at our spa, from paint protection film/stone guards, Ceramic & premium died tints, Ceramic coatings, Custom wet-sanding & paint correction and everything and anything to do with auto detailing.
Mission Statement
"Providing you and your ride with an exceptional experience, where quality is not compromised! To do what we love and share our passion with you."
Summary/Conclusion
Put your foot on the clutch, drop it into gear and join Washmaster Auto Spa as we educate you and inform you about everything related to making the best choice for your vehicle whether its cleaning and protecting it or changing the color to give it a more aggressive look. We are here for all your needs! Be sure to follow all of our social media outlets including; Instagram, Facebook, Pinterest, Twitter & washmaster.ca for current promotions, discounts and events we are hosting!