Why Interior Car Detailing is Important
Interior car detailing is an essential part of vehicle maintenance that involves thoroughly cleaning and restoring the interior of your car. It goes beyond a simple car wash and involves a meticulous cleaning of every nook and cranny, ensuring that your car's interior looks and feels brand new.
One of the primary reasons why interior car detailing is important is because it helps to preserve the value of your vehicle. Regular detailing helps to prevent the build-up of dirt, dust, and grime, which can lead to wear and tear over time. By keeping your car's interior clean and well-maintained, you can enhance its resale value and attract potential buyers.
Interior car detailing also plays a crucial role in maintaining a healthy environment inside your car. Over time, dust, allergens, and bacteria can accumulate in the upholstery, carpets, and air vents, which can negatively impact the air quality and your overall health. Thorough cleaning and disinfecting during the detailing process can help to eliminate these pollutants, ensuring a clean and safe interior environment.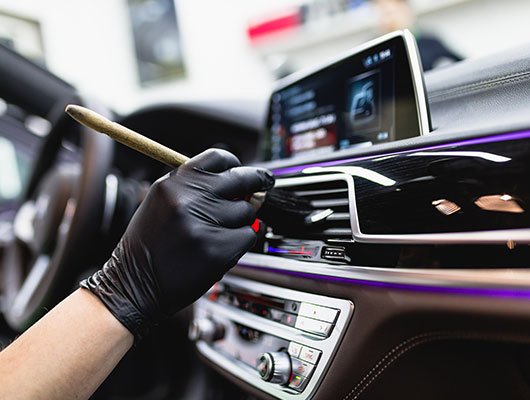 Indulge in the Ultimate Interior Car Detailing Experience
Why settle for anything less than the ultimate experience? Indulge in our professional interior car detailing services and discover a whole new level of excellence. Our certified detailers provide meticulous attention to every detail of your vehicle's interior.
From deep cleaning and stain removal to restoring and rejuvenating surfaces, we go the extra mile to ensure that your car's interior looks and feels like new. With top-of-the-line products and advanced techniques, we deliver exceptional results that exceed expectations.
When it comes to revealing the true beauty within your vehicle, our expert interior car detailing services are second to none. We understand that a clean and inviting interior enhances the overall driving experience and comfort of your passengers.
We specialize in a wide range of packages to suit your needs and budget. From a vacuum and wipe down to a full steam clean and carpet shampoo we have the solutions. Experience a clean and fresh interior and love your ride all over again. Trust The Washmaster Team to reveal the beauty within your car's interior – schedule an appointment today.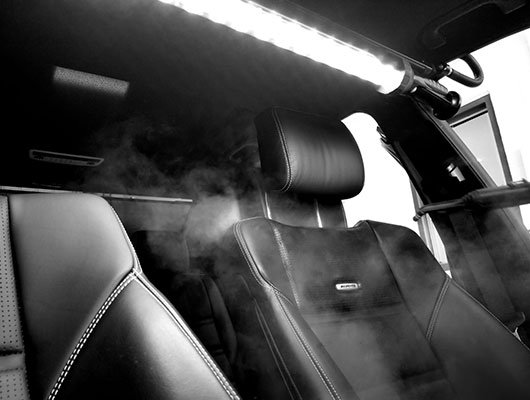 Why Choose Us?
Choosing the right professionals for your interior car detailing needs is essential to achieve the best results. At Washmaster Auto Spa, we take pride in our attention to detail, use of high-quality products, and commitment to customer satisfaction. When you choose us, you can expect:
Experienced and skilled technicians
Use of eco-friendly and safe cleaning products
Personalized service tailored to your vehicle's needs
Competitive pricing and transparent quotes
Convenient scheduling options
Exceptional customer service
Don't let a dirty and neglected interior detract from the beauty and comfort of your vehicle. Contact Washmaster Auto Spa today to schedule an appointment for our professional interior car detailing services. Let us help you restore the elegance and freshness of your car's interior.
New clients get
10% discount on selected detailing services
Revive and Renew with Industry Leading Products
When it comes to interior car detailing, using industry-leading products is essential to achieve outstanding results. Whether you're a professional detailer or a car enthusiast, having the right products can make a world of difference in restoring and maintaining the interior of your vehicle.
At Washmaster Auto Spa, we understand the importance of using high-quality products that deliver exceptional performance. That's why we offer a wide range of interior car detailing products that are trusted and preferred by professionals in the industry. Our selection includes everything you need to clean, protect, and enhance the interior surfaces of your car.
From premium upholstery cleaners and stain removers to leather conditioners and odor eliminators, our products are designed to tackle even the toughest dirt, grime, and stains. We source our products from leading brands known for their commitment to quality and innovation.
Each product is carefully formulated to provide effective cleaning and protection without causing any damage to your car's interior. Whether you're dealing with stubborn stains, unpleasant odors, or general wear and tear, our products can help you achieve a fresh and revitalized interior.
In addition to our extensive product range, we also provide detailed instructions on how to use each product effectively. We believe in empowering our customers with the knowledge and tools they need to achieve professional-quality results.
When it comes to interior car detailing, don't settle for subpar products. Choose Washmaster Auto Spa and experience the difference that industry-leading products can make in preserving and enhancing the interior of your vehicle. Visit our website or contact us today to explore our range of interior car detailing products and take your car's interior to the next level.
Looking For A Different Service?
Washmaster Auto Spa is Barrie's best car detailing and hand wash facility. We also offer a full range of services to rejuvenate, protect and enhance your ride making us your one stop shop for all your car care needs!