Best Paintless Dent Repair in Barrie
Welcome to our website, your go-to destination for the best paintless dent repair services in Barrie. If you're dealing with unsightly dents on your vehicle, we have the expertise and tools to restore its original appearance without the need for costly and time-consuming traditional repair methods.
At our Barrie location, we pride ourselves on delivering exceptional paintless dent repair services that are efficient, affordable, and of the highest quality. Our team of skilled technicians has years of experience in the industry and is dedicated to providing you with outstanding results.
Why choose paintless dent repair? This innovative technique allows us to remove dents and dings from your vehicle's body panels without the need for repainting or refinishing. By carefully manipulating the damaged area from behind, we can restore the metal to its original shape, leaving no trace of the dent behind. This method is not only more cost-effective but also helps to preserve the value of your vehicle.
Paintless Dent Repair Solutions
At Washmaster Auto Spa, we offer top-notch paintless dent repair solutions to help you restore the appearance of your vehicle quickly and efficiently. Our skilled technicians specialize in removing dents and dings without the need for traditional bodywork or repainting, saving you time and money.
With our paintless dent repair services, we can effectively repair minor dents caused by hail damage, parking lot mishaps, or other minor accidents. Our expert technicians use specialized tools and techniques to gently massage the dented area from behind, gradually bringing the metal back to its original shape without disturbing the paint surface.
One of the key advantages of paintless dent repair is that it preserves the original factory finish of your vehicle. By avoiding the need for painting, we eliminate the risk of color mismatches or paint fading over time. This ensures that your vehicle maintains its value and retains its original appearance.
At Washmaster we care about your ride. With our dent removal specialists and transparent facility, you can be certain that your ride is in good hands. Experience the benefits and convenience of paintless dent removal today!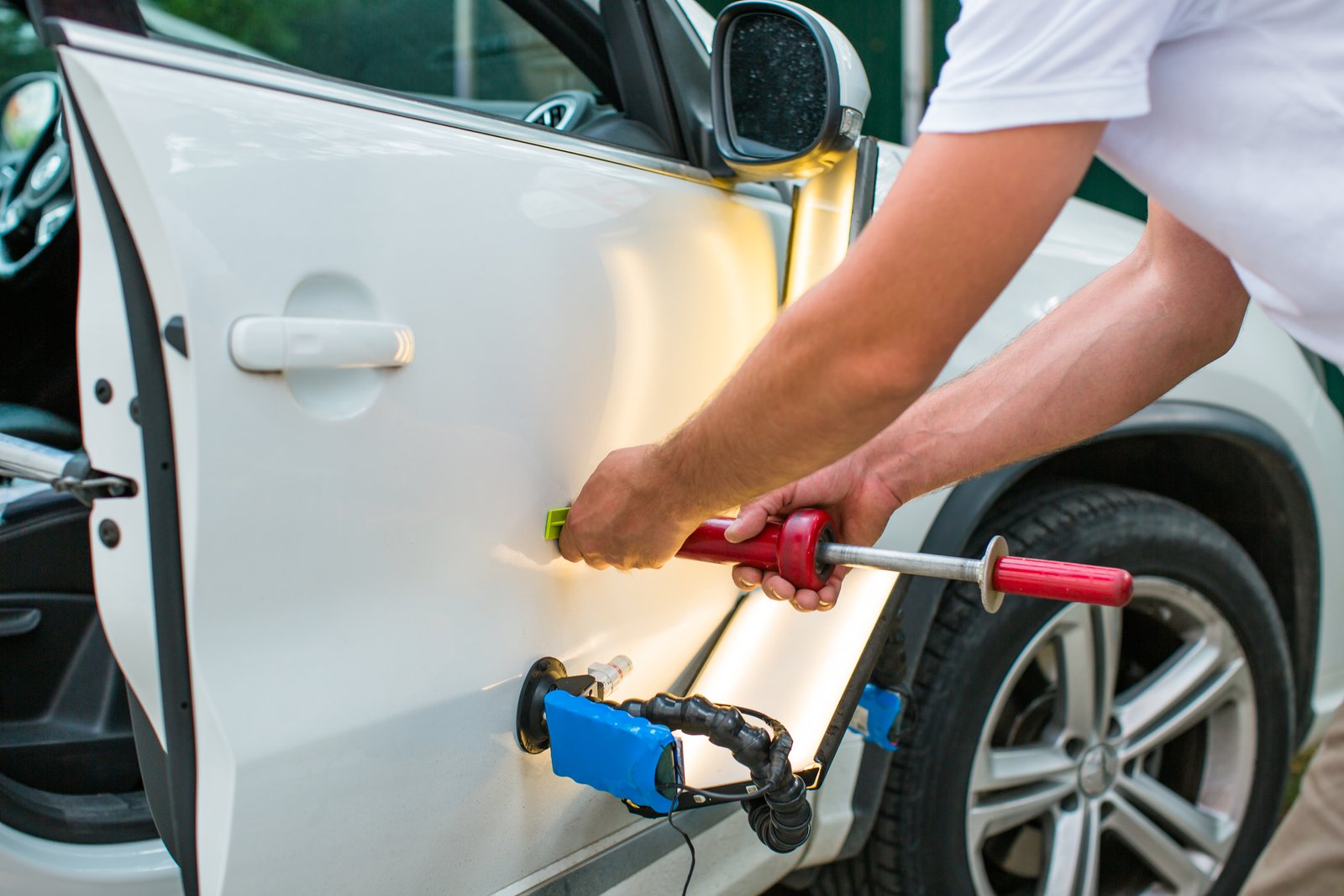 No body fillers, sanding or painting
Retain OEM finish
Fast turnaround time
No mismatching of paint
No use of chemicals
Permanent fix
Less expensive than conventional body work
New clients get
10% discount on selected detailing services
Looking For A Different Service?
Washmaster Auto Spa offers more than just Dent removal. We also offer a wide range of other services to rejuvenate, enhance and protect your ride.
Exterior Car Detailing
Interior Car Detailing
Detailing Packages
Waxes & Sealants
Ceramic Coating
Paint Protection Film
Window Tinting
Vinyl Wrap & Decals
Marine
Motorcycles & RV